View the range of floor sweeper-scrubber machines for sale at Capital Equipment Hire. Efficiently achieve outstanding cleanliness in your facility. Unsure where to start? View our helpful Sweeper-Scrubber FAQ page or speak to our friendly Sales Team to book a site inspection!
Request Quote or Book Demo
Faster cleaning with a combination sweeper scrubber from Capital Equipment Hire
When you need a sweeper and scrubber in one simple package, Capital Equipment Hire has a machine for you. Whether it's a ride on floor scrubber for a heavy duty, deep clean of a large area, or a smaller, walk behind sweeper and scrubber — an industrial floor scrubber machine means one cleaner can do a job that would otherwise need a whole team. Capital Equipment Hire has a range of sweeper and scrubber machines in the Greater Sydney area to make cleaning your facilities both efficient and quick. A Nilfisk sweeper scrubber can be battery or LPG powered, depending on your preferences and the size of the area to clean.
Floor Sweeper-Scrubber Machines
Floor sweeper-scrubbers, or combination machines allow effective sweeping and scrubbing of the largest and most industrial cleaning applications. Combination sweeper-scrubbers are designed differently from other cleaning equipments by having a front sweeper configuration and rear scrubber configuration, allowing one-pass cleaning of an area. Whether it is a large warehouse premises or a mining facility, a floor sweeper scrubber has it covered.
What square metres are you trying to cover in what time? This indicates whether a compact sweeper-scrubber or industrial sweeper-scrubber is suitable.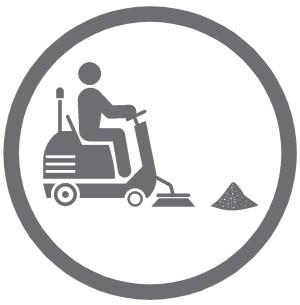 A dedicated sweeper annd scrubber model is a highly effective way to compress the entire cleaning process in one-pass while handling both high debris & stains.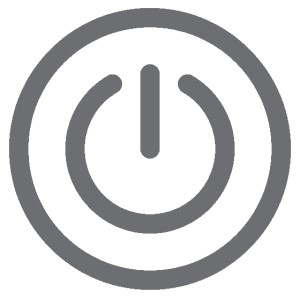 Battery or LPG for indoors, petrol, or diesel for outdoors. Each power type has its own advantage and suitable for different budgets.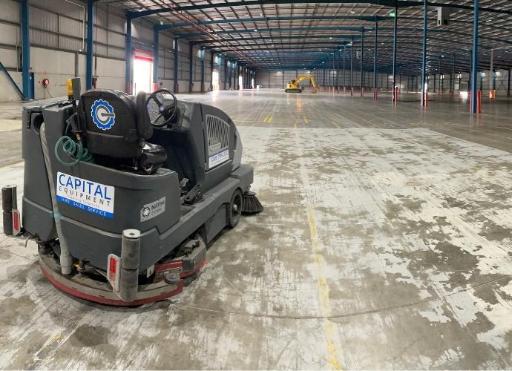 Industrial Warehouses
Common facility upkeep and maintenance of small or large-scale warehousing, easy operation to allow any on the floor staff to operate on their given shift.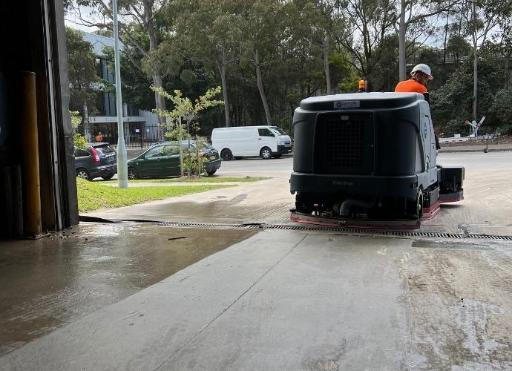 Waste Quarries
High residue densities from waste leaves both thick debris and stained floors. Sweeper-scrubbers provide a heavy duty solution to clean both.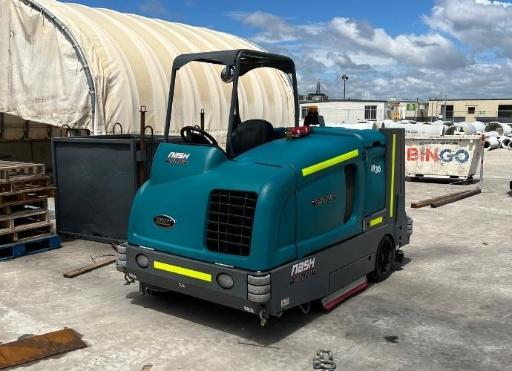 Long-term projects where dust and other grime builds up over time, daily, weekly or monthly clean-ups with sweeper-scrubbers provides all-in-one maintenance.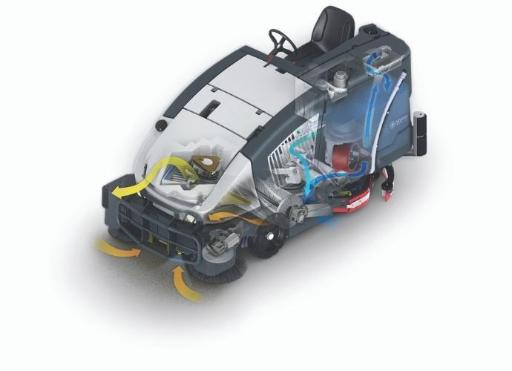 Brickyards & Mines
Indoor and outdoor mining premises where significant dusts are likely to occur. HEPA filtering in sweeper-scrubbers provides heavy-duty dust control solution.

Hire Combination Sweeper-Scrubbers
View the benefits of hiring from Capital Equipment Hire.

Book a Combo Machine
Request Service Support
Request a repair or routine maintenance of your sweeper-scrubber.
Need some assistance? Get in touch!
Operating since 2004, Capital Equipment Hire is a family owned company and Australia's #1 choice for commercial and industrial floor cleaning solutions. You can get in touch with our sales support team by calling us at 1300 799 312 or email us at sales@capitalequipment.com.au. Whatever your industrial and commercial floor sweeper-scrubber needs, we are confident you can find with you need in our fleet.
Floor Sweeper Scrubber at Capital Equipment Hire
Sometimes two is better than one. But what is better than two integrated in one? Capital Equipment's floor sweeper scrubber range does exactly that by providing a range of walk-behind and ride-on units from Nilfisk, Fimap and Tennant. A floor sweeper and scrubber combines the functionality of a separate sweeper and scrubber into a single machine so the operator does not need to interchange between units to undertake the entire cleaning process. The recommended cleaning approach to any floor surface is to sweep, scrub and dry, so a floor sweeper scrubber does just that. Usually the front of the machine features the sweeping function (including the hopper) and the back of the machine features the scrubbing function (including the recovery tank). Two of the most industrial scrubbers sweepers in the market is the Nilfisk CS7010 and the Tennant M30, both with their own key advantages and unique features that make them perfect solutions for a range of large areas. Contact our Sales Team to organise a free demonstration, where you can see the industrial scrubbers sweepers in action!