Industrial Sweeper-Scrubbers
For the most demanding cleaning environments, a sweeper-scrubber does the sweeping, scrubbing and drying all in one pass.

Choosing The Right Sweeper-Scrubber Machine
Sweeper-scrubber machines are a complete cleaning solution for customers as they sweep, scrub and dry the floor in one pass. They are efficient, productive and remove the labour intensity for operators. The most important consideration when choosing this machine is the power type, brush type, and cleaning path size. View our most popular sweeper scrubber types below.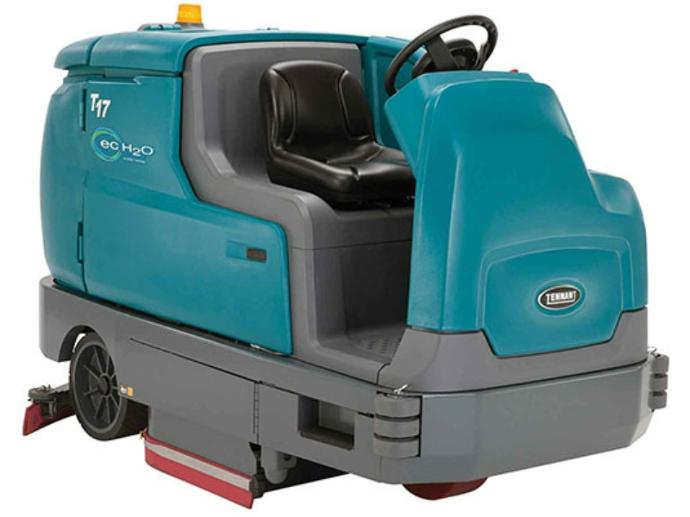 Cylindrical Scrubber-Sweepers
Designed for uneven surfaces, cylindrical are heavy-duty scrubbers with sweeping capacity for low to medium debris.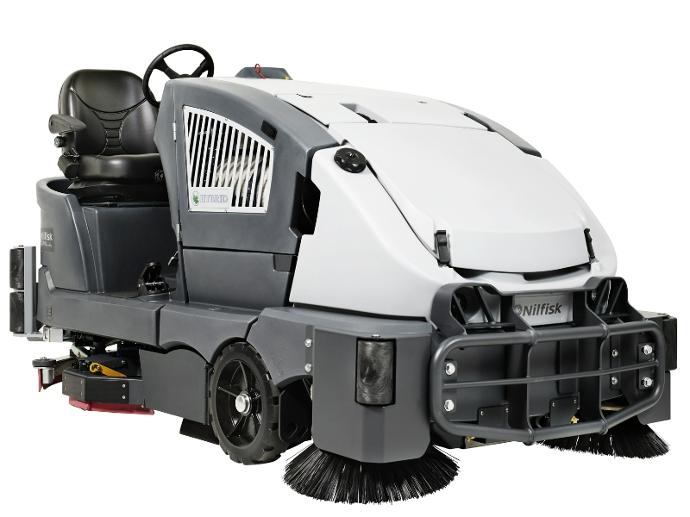 Triple Disk Sweeper-Scrubbers
Designed for high dust and high grime areas, triple disk sweeper scrubbers provide the widest cleaning path.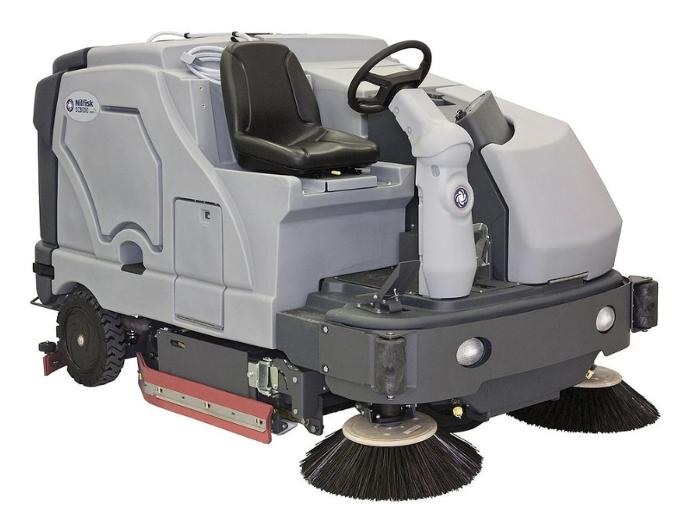 Ride-On Sweeper-Scrubbers
Achieve productive and safer cleans with a ride-on sweeper scrubber machine. Designed for medium to large areas.
What is the difference between a cylindrical and triple disk sweeper scrubber?
A cylindrical sweeper-scrubber features a cylindrical scrubbing brush whereas a triple disk features three disk scrub brushes.
Cylindrical is advantageous for areas with uneven/sloping surfaces and minimal debris volume whereas triple disk is advantageous for flat, textured surfaces. Your Sales Representative can provide more guidance on which brush type is best for your area.
Should I use a Battery, LPG or Diesel powered sweeper-scrubber?
The cleaning performance is the same regardless of which power type you use. There are a few distinct features to know about when considering power types for your application:
Battery has lower emissions and quieter operation.
LPG requires replenishment of gas tanks.
Diesel is suitable for outdoor or well-ventilated environments due to fume emissions.
Should I rent or purchase a sweeper scrubber?
Sweeper-scrubbers are typically a higher capital investment, renting instead of purchasing is an attractive alternative for many customers for the following reasons:

less capital outlay

efficient for seasonal/project cleaning

easier cashflow planning

speedy access to relief equipment

protection from inflation

inclusive of maintenance (for long-term hire)

consumable replacement part costs are included (for casual hire)

stronger relationship with your cleaning equipment partner.
To find out more visit our sweeper-scrubber hire page.
60+ 5 STAR GOOGLE REVIEWS
Book a no-obligation demonstration!
See it to believe it. Contact our friendly Sales Team to book a site inspection followed by a demonstration. Our office can be contacted at 1300 799 312.