CLEANING EQUIPMENT SPECIALISTS AUSTRALIA

About Us


Capital Equipment Hire is an independent provider of professional cleaning equipment solutions and after-sales support. Our range of equipment includes sweepers, scrubber dryers, carpet extractors, vacuum systems and pressure washers and are available for purchase or hire.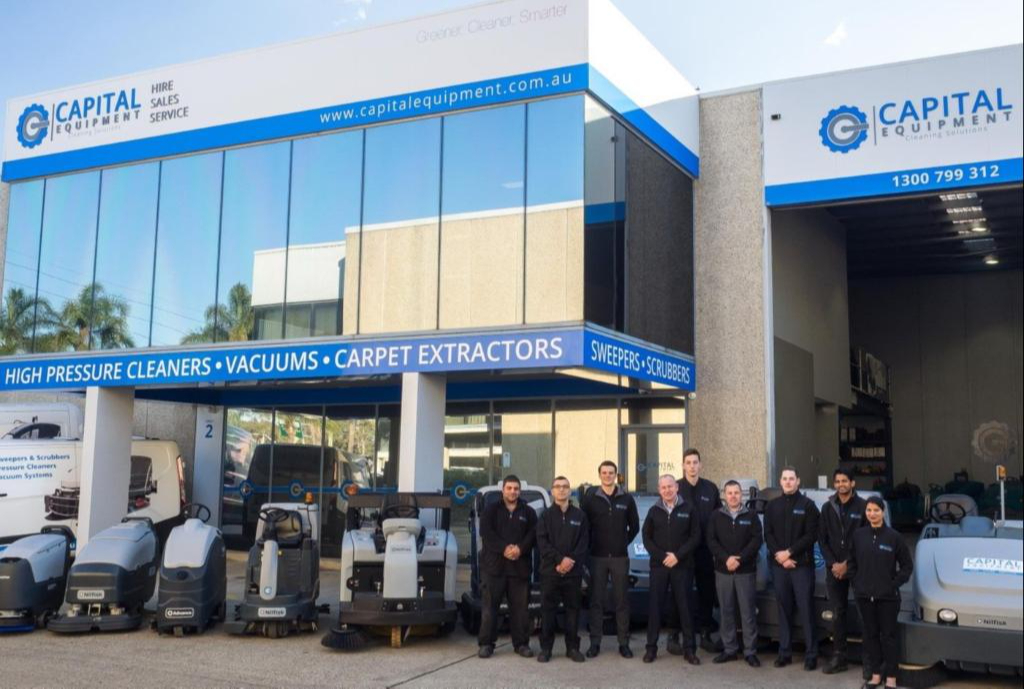 Capital Equipment Hire is dedicated in being the leading cleaning equipment solutions provider within Australia, delivering unrivalled value to our customers while creating an enjoyable working environment for our employees. Since 2004, Capital Equipment Hire has been partnering with commercial and industrial businesses to supply cost effective solutions to maintain a clean safe working environment. A family owned business with the focus of exceeding our customer's expectations, we have worked closely with our clients ever changing needs, providing the latest technology to gain the most cost-effective solution in a professional and personal manner. Our valued clients are from diverse industries including warehousing, transport, pharmaceutical, automotive, construction, hospitality and cleaning contractors. We see each new customer as a chance to build long term mutually satisfying business relationships, sharing our wealth of knowledge in providing cost-effective solutions to their cleaning challenges by supplying and supporting the latest technology in cleaning equipment.

ADMIN
Our administration team is here to assist and help you with any enquiries or questions. We are continually refining our processes to provide simple and detailed information quickly with the goal of assisting our valued clients with information required while reducing our ongoing business overheads to deliver more value for less investment. The recent introduction of a total ERP software solution connects all areas of our growing business and provides better access for our customers to shop and track orders online, retrieve invoices, purchase history, quotations, equipment information and the ability to complete quick and easy payments 24 hours 7 days a week. At any point, we have team members on hand to assess your needs, develop quotations, provide casual or long term hiring options or to tailor-make an arrangement which is unique to your needs. Contact our administration team on 1300 799 312 or admin@capitalequipment.com.au .

PRIVACY POLICY
Capital Equipment Hire takes the privacy and protection of potential customers, customers and business partners' Personal Information seriously and takes the necessary steps to protect information gathered as a result of business operations. Capital Equipment Hire strives to be compliant with the Privacy Policy Act 1988 (Cth) and the Privacy Principles stipulated in the Act. To read our Privacy Policy, please Click Here.

RETURNS/SALES POLICY
To ensure efficient sale processes and orders for customers, Capital Equipment Hire manages all sales orders under the Sales/Returns/Credit Policy. This policy outlines the conditions of returns and credit requests. To read our Sales & Returns Policy, please Click Here.

HEALTH & SAFETY POLICY
The health and safety of everyone in the workplace including employees, contractors and other visitors is our primary concern. Our commitment to this is demonstrated in our health and safety policy which is delivered by staff throughout all levels of our business. We foster a duty of care through our team and partners including the responsibility to work safely, to take all reasonable care for individual and team health and safety, and to consider the health and safety of other people who may be affected by their actions. At all times, we strive to uphold our core values of safety, knowledge, integrity and leadership in order to achieve our goal of zero harm. Please click on the following link to view our health and safety policy. Click Here.

Frequently Asked Question
Can't find the information you're looking for?
Get in touch with us!
Receive the most effective advice and support for your cleaning equipment needs today.