Industrial Floor Sweepers
View the range of floor sweeper machines for sale at Capital Equipment Hire. Efficiently achieve outstanding cleanliness in your facility. Unsure where to start? View our helpful Sweepers FAQ page or speak to our friendly Sales Team to book a site inspection and demonstration!

Request Quote or Book Demo
Commercial & Industrial Sweepers
No matter what industry you work in, Capital Equipment has a range o
f cleaning machinery and replacement parts to ensure you get the job done. Browse the collection of ride-on and walk-behind floor sweepers today, and discover the high powered cleaning strength that guarantees high-performance results every time.
Whether you manage a warehouse, have a garage for mechanical repairs, or work in construction, transport or the pharmaceutical space, ensuring your workplace is clean and meets workplace health and safety standards is essential. With options to both hire or buy floor sweeper machines, Capital Equipment makes it easy to manage your space and keep it clean. Our machines come with a range of features to give you excellent results with minimal effort.
Ride-on floor sweepers

—

Designed for quick and agile manoeuvrability and to cover ground fast, our ride-on floor sweepers make it easy to dry sweep various surfaces, from polished concrete to marble, brickwork and asphalt. Fantastic for outdoor entertainment venues or sportparks.




Walk-behind floor sweepers

— Ideal for cleaning showrooms, retail spaces, or undercover areas, our walk-behind floor sweepers offer plenty of cleaning power while being efficient in tight spaces such as pathways or around closed corners.




Combination sweeper scrubbers

—

If you want a highly effective dry and wet clean from one machine that doesn't sacrifice manoeuvrability or agility, our combination sweeper scrubbers are perfect. Built to clean most surfaces such as car parks and sturdy enough to resist corrosion for years to come, you won't get a better clean on any surface.




Machinery for hire

—

Need to give your space a big move-in or move-out clean? If you only need a floor sweeper for short-term use, our range of cleaning machinery for hire offers excellent value, without the need to house and store a bulky machine. Long-term agreements can also be provided. Browse commercial and industrial sweepers that can have your space feeling brand new.




Discontinued models

—

 

Whether it's for spare parts or a user manual, there's still plenty of use to be had from our range of discontinued models. 



Spare parts — If your cleaning machine requires repairs or spare parts, look no further than our selection of replacement side brooms, battery chargers, filter kits, floor sweeper replacement parts and more. 
Cleaning machinery you can trust
When you buy a floor sweeper machine or other cleaning machinery from Capital Equipment, you're assured of the best quality and value. Our affordable range of cleaners available for purchase come with an extended warranty and are from trusted manufacturers like Fimap, Nilfisk and Tennant. Plus, our extensive stock of spare and replacement parts means you can keep your investment running for years to come.
Capital Equipment — high-quality cleaning machinery and after-sales support 
From commercial and industrial floor sweepers available for hire or purchase to extractors, vacuum systems and pressure washers, Capital Equipment stocks it all. Our team is on hand to offer you professional advice during and after making your purchase or hire. If you're looking for the best equipment to keep your space clean as well as servicing maintenance support you can trust, look no further. Shop the catalogue online today and discover the difference our team can offer.
Sweeping machines are designed to clean areas with high debris densities including dust, sand, plastic, dirt, leaves and much more by vacuuming waste into a hopper through a mechanical broom. From a safety perspective, a specialised floor sweeper even has capacity to contain the most dangerous dusts including silica through in-built HEPA filter technology.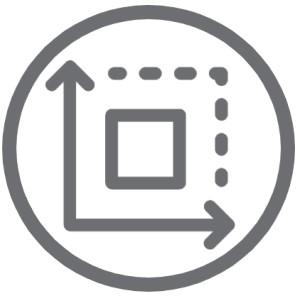 Area Size?
Consider your floor area in square meters. This helps determine whether a compact commercial walk-behind sweeper or large industrial sweeper will be effective.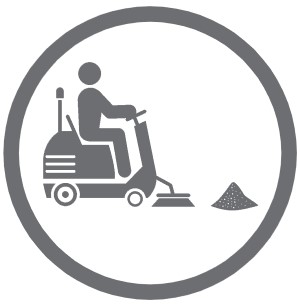 Debris Level?
If the requirement involves collecting large bulky debris, ensure the sweeper has industrial capacity. For light dust and debris most sweepers will meet the criteria. See our commercial floor sweepers and industrial floor sweepers for sale in our shop!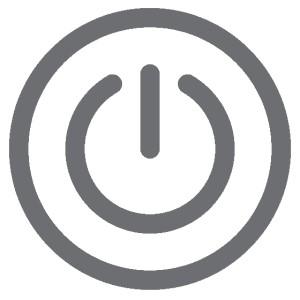 Power Type?
For daily indoor or undercover sweeping, we strongly recommend battery power. Outdoor industrial tasks? We suggest LPG or diesel.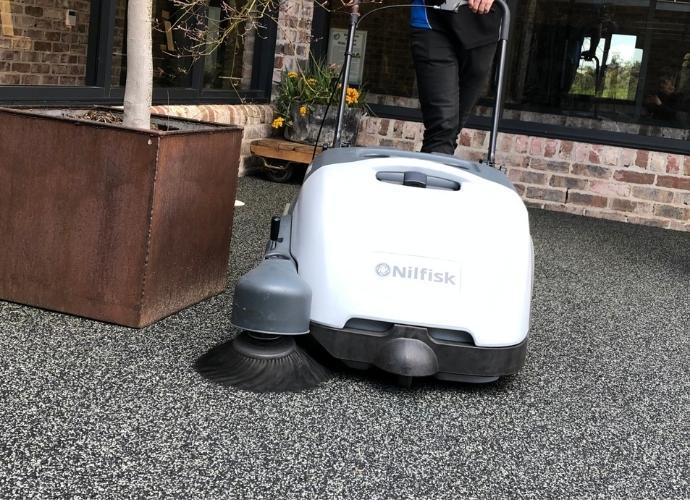 Outdoor Recreation
Walk-behind floor sweepers can effectively maintain asphalt, concrete or pavement surfaces including playgrounds & outdoor gyms.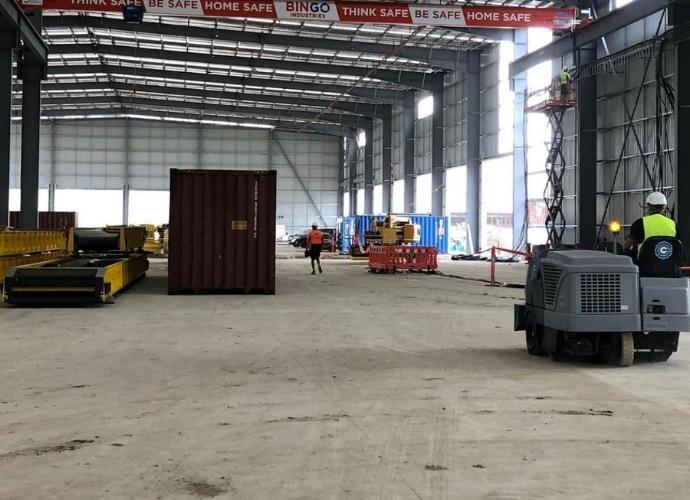 Facilities where hazardous dusts are prone to occur, industrial ride-on sweepers can protect workers and prevent dust circulation.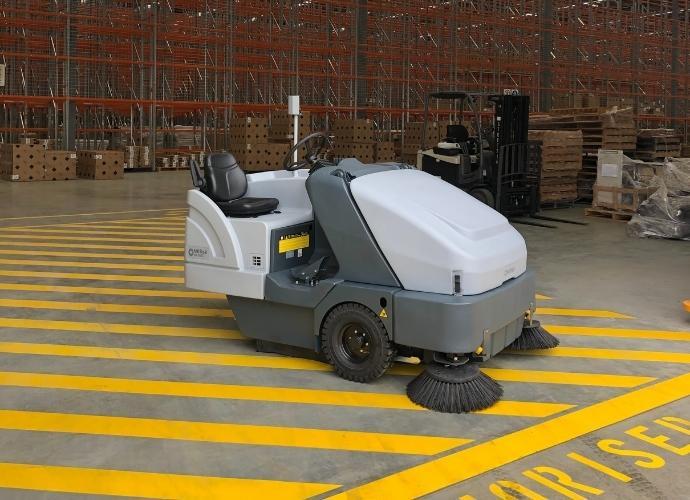 Industrial Warehouses
Where an easy dust-collection solution is needed to allow any floor staff to effectively maintain a warehouse on a daily, weekly or monthly basis.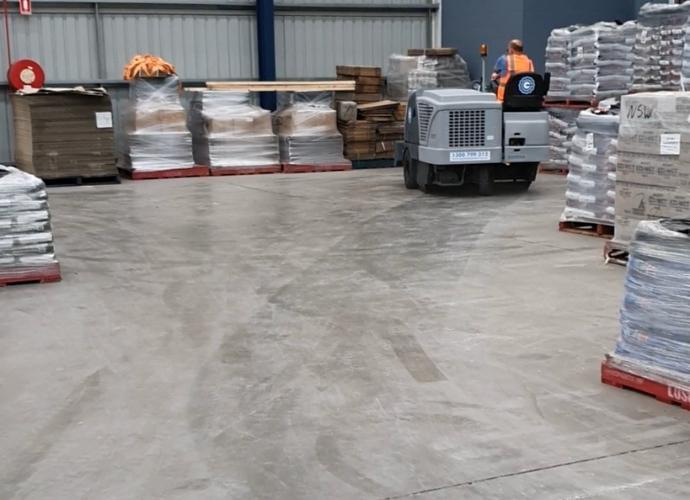 Logistic Depots
Floor sweepers can help clean up various debris types that arise from day-to-day operations including dirt, plastic, leaves and cardboard.
Need some assistance? Get in touch!
Operating since 2004, Capital Equipment Hire is a family owned company and Australia's #1 choice for commercial and industrial floor cleaning solutions.  You can get in touch with our sales support team by calling us at 1300 799 312 or email sales@capitalequipment.com.au. Whatever your industrial and commercial floor sweeper needs, we are confident you can find what you need in our inventory. 

Sweepers Sydney
From small, compact walk-behind sweepers to large industrial ride-on sweepers, out expert advice and extensive range ensures we match the right solution to your needs. Our unrivalled customer service is our number one priority. Choose from the latest sweepers models, available for purchase or hire from one day to 60 months.
Operating since 2004, Capital Equipment Hire is a family owned company and Australia's #1 choice for commercial and industrial floor cleaning solutions.

Unrivalled service and after sales support from our experienced technicians in our mobile service vehicles and custom outfitted Wetherill Park workshop. 

Long-term hire rates inclusive of periodic on-site service and maintenance.
Contact our friendly knowledgeable team on 1300 799 312 or visit online shop to browse all models available for hire or purchase.