Industrial & Commercial Scrubber Dryers
The most popular cleaning solution in the industry. From compact walk-behind to ride-on scrubbers, find out what you need to know.
Choosing the right floor scrubber
Learn about the different types of floor scrubber machines for sale at Capital Equipment Hire and which application is suitable for you.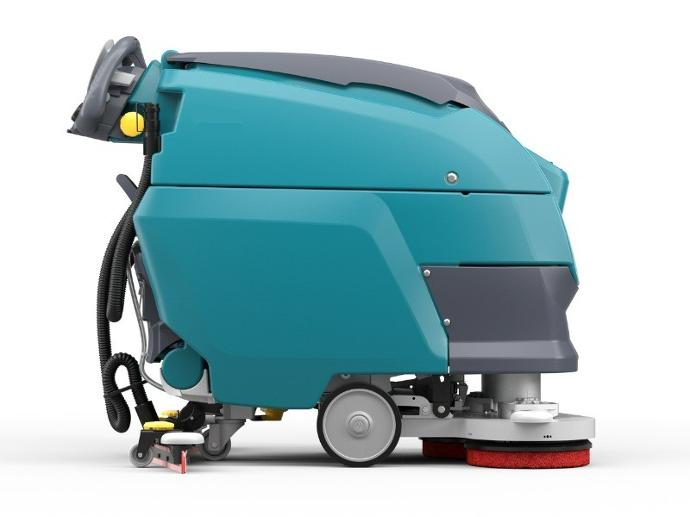 Walk-Behind Scrubbers
Designed for small to medium areas, walk-behind scrubbers range from single-disk to dual-disk and come in a range of sizes.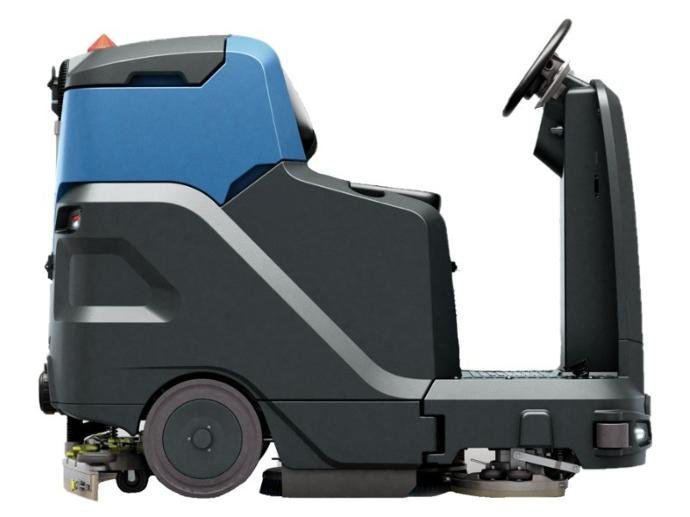 Ride-On Scrubbers
Designed for medium to large areas, ride-on scrubbers provide increased visibility and ease of use for operators. Available in single or dual-disk.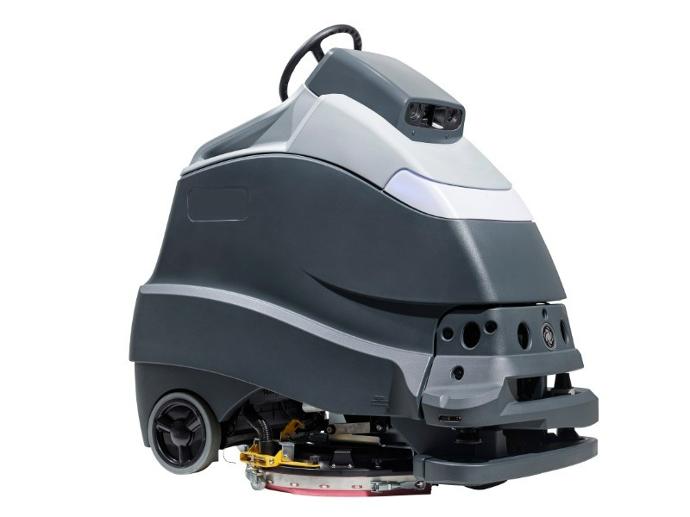 Robotic Scrubbers
Enjoy the benefits of full autonomy. Robotic scrubbers provide complete cleaning independence and efficiency for small to large areas.
What is a floor scrubber and what does it do?
A floor scrubber is a cleaning machine that applies water and cleaning solution to a surface while simultaneously scouring the floor with a scrub brush or pad. The scrubbing process dishevels dirt, grime and other impurities which are then collected in a recovery tank as the floor scrubber passes by. They are also commonly referred to as floor scrubber 'dryers'.
How does a floor scrubber work?
Each specific model has a unique operation method outlined in the user manual. Every floor scrubber will feature a control panel where the operator can adjust the cleaning settings for the application. Copies of the user manual can be found on their unique product page or through the
Spare Parts Shop Page.
It is strongly recommended to reach the user manual first before operation.
EXPLORE RANGE
How much does a floor scrubber cost?
Floor scrubber costs can start at approximately $2,000 and go upwards of $80K. This is dependent on the brand, model, size, power type and capacity. Keep in mind, you can also rent a floor scrubber for short or long-term use, a highly cost-effective alternative.

Can you rent a floor scrubber?
Of course! Floor scrubber hire is a fantastic service available for short and long-term cleaning needs. Our hire services also include maintenance (for long-term hire) and consumable part replacements (for short-term hire). Invest in the solution, not the asset!
Do floor scrubbers clean grout?
Depending on the machine model you have, yes! You also need to consider the cleaning chemical you are using on your application for the best results possible. We highly recommend the i-scrub 30 for grout. Speak to a Sales Team member for more guidance.
Can I receive floor scrubber training?
Absolutely! With every purchase or hire from Capital Equipment Hire, we provide training to ensure you are confident and ready to undertake a successful cleaning session. Our Service and Sales Team are also available to provide troubleshooting support if you need it.
60+ 5 STAR GOOGLE REVIEWS
Which floor scrubber should I choose?
This is highly dependent on the type of surface you are cleaning. To help customers, we always recommend clients reflect on these questions:


how large is the area in square metres?

what is the floor material type?

is the floor surface textured or smooth?

how dirty is the floor? Are there loose debris?

why are you considering a floor scrubber? Is it to save time? To achieve a better result? To increase labour efficiency?
If you visit our dealership with these answers in mind, our Sales Team will be able to recommend the best floor scrubber for the job.
Scale your clean - there is a solution for any area size, floor material & dirt type.
Book a no-obligation demonstration!

See it to believe it. Contact our friendly Sales Team to book a site inspection followed by a demonstration. Our office can be contacted at 1300 799 312.