Construction and Building
Cleaning Solutions

Select from a highly specialised fleet of industrial cleaning equipment to tackle the demands of your construction project. From application based solutions such as vacuums and extractors, to floor-based options including sweepers and scrubbers, there is a complying solution for your site.
Construction cleaning equipment provides safe and fast collection of heavy-duty waste from rough, porous grounds and materials.
Clean a variety of wet and dry residual material with our construction cleaning equipment to reduce project down-time and to increase cleaning performance. With pressures to comply with ever-evolving safety standards, Capital Equipment Hire offers customised scrubber, sweeper and
vacuum solutions to address hazardous and non-hazardous debris types. Our industrial cleaning fleet is also made to maximise productivity through large tank capacities, efficient power types and wide cleaning paths to stay on or ahead of schedule. Our equipment can be hired or bought.
Industrial cleaning equipment helps address 3 key worksite requirements:
Safety
Industrial grade solutions reduce hazards on your site including respiratory risks and slipping risks.
Productivity
Self-propelled walk-behind or ride-on machines reduce cleaning time for swifter project progression.
Cost-Effectiveness
Cleaning equipment saves on labour time and capital costs through renting required equipment.
Specialised HEPA Filter Vacuums, Scrubbers and Sweepers
High Efficiency Particulate Air (HEPA) filtration is a dust extraction method designed to capture ultrafine airborne particles. The purpose of implementing HEPA configured cleaning equipment is to prevent and capture the release of hazardous dusts in the workplace that may result in respiratory illness for exposed individuals.
HEPA filters may be required when handling silica, asbestos, wood and lead dusts. SafeWork Australia's site features more detailed information for businesses.
If you are currently working with hazardous dusts or will be in the future, please contact our team so we can assist in implementing a complying cleaning solution.
Daily, Weekly or Monthly Hire
Book one of our construction equipment for hire units to be on-site for the required period. Daily to monthly terms.
Hire to Buy
Rent one of our industrial cleaning units with the intention to purchase. Hire costs are deducted from total purchase price. Ride-on or walk-behind dry sweeping machines to collect thick build-up of debris like dirt, sand, plastics or dust. Wet scrub and dry site floors for more intensive cleaning results. Concrete, epoxy, tiles and unsealed floors are some.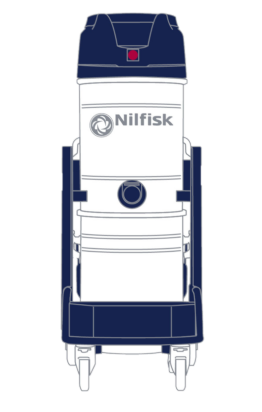 Variety of L, M and H-Class vacuum cleaners available to collect and dispose of hazardous and non-hazardous dusts.
Construction Cleaning Fleet
Capital Equipment Hire prides itself in delivering the best cleaning equipment available to the construction industry. With our dedicated supplier partnerships providing some of the most heavy-duty cleaners around, such as the M30 and CS7010, we can assure our clients our solutions are some of the most effective and competitive in the industry.
Regardless if the project is a small residential building job, or a major state or private development, Capital Equipment Hire will have the right equipment and purchase agreement available. If it is a short or long-term project requirement, our construction equipment for hire will allow businesses access to our industrial gear without sizeable financial commitment. If it is a continuous need that is required from worksite to worksite, we have an extensive new and second hand cleaning fleet ready for sale.
Ready to talk further about your requirements? Contact us!